Land at 3229 Bay Street Gulf Breeze FL in Tallahassee, Florida For Sale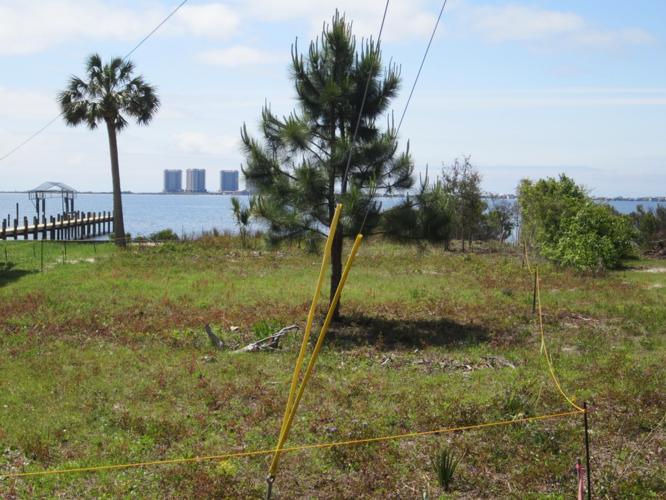 Price: $200,000
Type: Houses, For Sale - Private.

Land at xxxx Bay Street For Sale
xxxx Bay Street, Gulf Breeze, FL, xxxx1
Photos
Map
Description
xxxx Bay Street
Gulf Breeze, Santa Rosa County, Florida
(Lot #9 of Boone's First Addition to Oriole Beach)
Beautiful waterfront lot cleared, level and ready to build on. This lot is conveniently located just 4 miles from Gulf Breeze proper, hospitals, and Pensacola Beach Bridge. It is close to shopping, schools (Oriole Beach Elementary, Gulf Breeze Middle and High Schools), Garcon Point Bridge, and is minutes away from a wonderful championship Golf course. A public boat ramp and pier is less than a mile away. Ownership affords an incredible opportunity to enjoy beautiful sunsets, boating, swimming, kayaking, fishing, and crabbing right outside one's backdoor.
Property dimensions:
55.85' fronting Sound (South)
181.0' on east boundary
176.0' on west boundary
50.2' fronting Bay Street (North)
Information:
This lot is immediately adjacent to a public park that, as a minimum, acts as a buffer and provides an open space enhancing the property value. Historically, entrance to xxxx Bay Street has been via the public park (Lot #8, the property's western boundary) as a perpetual right-of-easement granted by Santa Rosa County. Alternately, the property can be accessed directly from the street.
Dock permitted.
(Asking $200,000 - all reasonable offers considered)
Posted by RegisterSigns.com. Get Your Own Free Account
200,000
10,109 sq/ft
Posted On: Aug 22, xxxx
Not Available Email

1/4 Acre in Callahan FL
1/4 of an acre in downtown Callahan FL on city water, only $13,500 Cash. Double lot, this won't last long. Must have...
Price: $13,500